On 24th May in Macau China, a number of delegates from key suppliers of Lenovo attended the Smart Way Ahead 2019 Conference and Award Ceremony. As part of Lenovo's new strategy and push into smart technology, they are laying a solid foundation and growing momentum giving year on year growth globally with their range of products. For the second time running, P2i has been honoured with being nominated and also winning the Lenovo Award for Technology and Innovation, being named as winners in the same category in 2018. Simon Vogt VP Sales from P2i was on hand to collect this amazing award and was able to celebrate for contributing to the Smart Way Ahead initiative.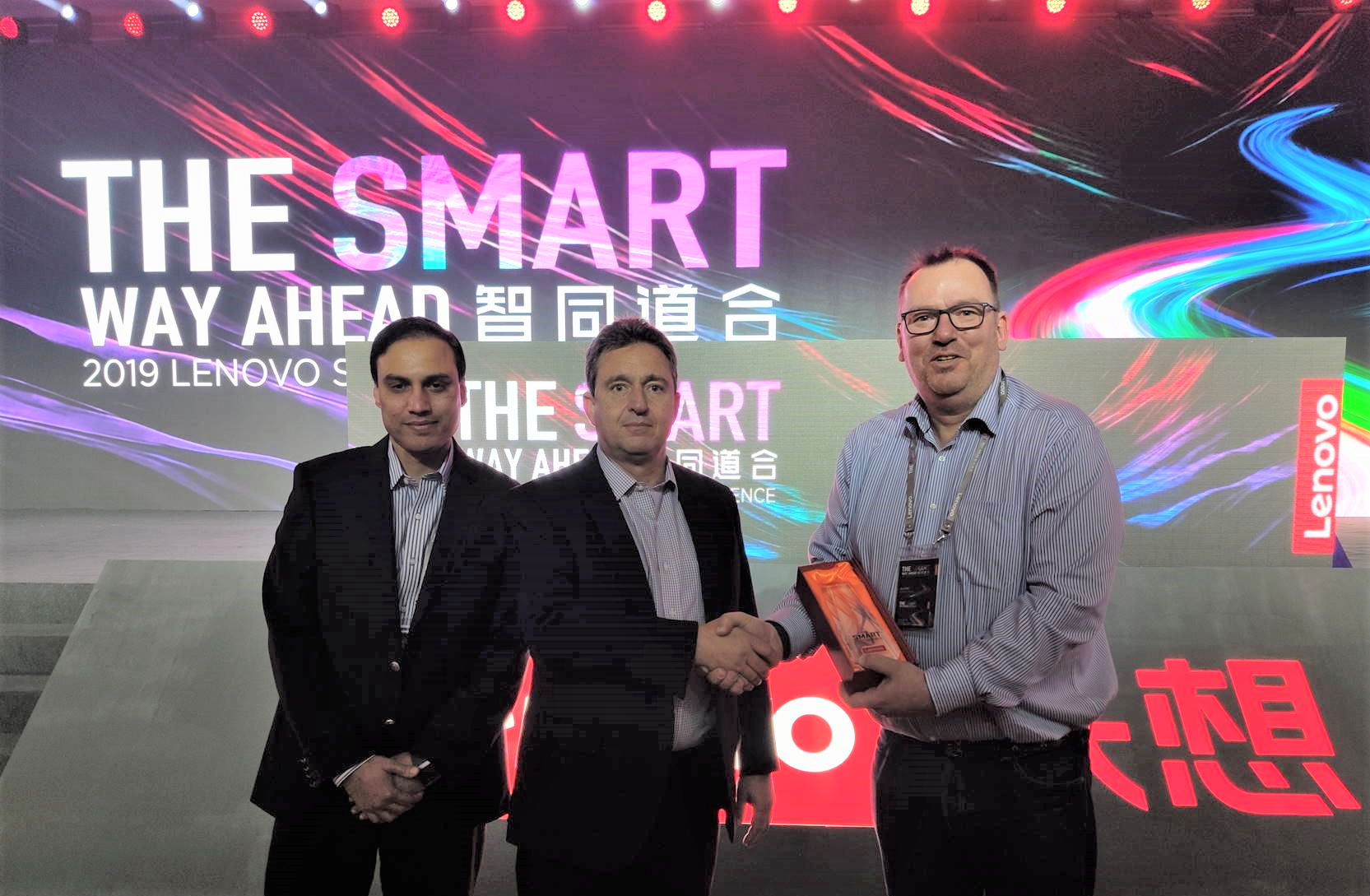 Simon said 'it was a great feeling being recognized by Lenovo for the hard work from our team; I would like to personally thank everybody that has contributed towards our success, it was wonderful to hear such positive news about P2i. Our high standards of quality, passion and innovative solutions ensure that we can offer our clients the best service and technology to meet their requirements. Our customers and partners can be confident that working with us is easy and cutting edge".
P2i is the global leader in liquid repellent nanotechnology. Founded in 2004, P2i works with OEMs to enhance devices to make them liquid resistant and give waterproof protection, improving their reliability and enabling them to survive liquid exposure from everyday accidents. P2i has been working with Lenovo since 2011, and more recently in the U.S. market, the Motorola Z4 and G7 delivers excellent product reliability with P2i's Splash-proof nano-coating.
P2i brings reliability to the market, by pushing the boundaries of science and engineering to deliver world-leading protective nano-coating technologies. For more information, please visit https://www.p2i.com or @P2iLabs